There are a few very good reasons just why Thai food is so popular. First off, it is a very diverse cuisine, with a wide variety of dishes to choose from. There is something for everyone to enjoy, whether you like spicy food, mild food, meat, seafood, or are a vegetarian. Thai cuisine has it all covered!

Click to see available Asian escorts now

The second reason is that Thai food is very flavourful. It uses a variety of herbs and spices to create unique and delicious dishes. The flavours are often bold and exciting, which can be very appealing to people who are looking for something different from their usual, possibly more bland, cuisine.

The third reason Thai food is a real winner is that it is relatively healthy. It is often made with fresh ingredients and does not use a lot of unhealthy fats or oils. This makes it a good choice for people who are trying to eat a healthier diet but still want to experience delicious and satisfying dishes.

The final reason Thai food is so popular with people across all classes is that it is relatively affordable. There are many Thai restaurants in London that offer affordable Thai cuisine, making it a good option for people who are on a budget. Of course, you also have high end Thai restaurants catering for the other end of the market.

All of these factors contribute to the popularity of Thai food in London. If you are looking for a delicious and flavorful meal, Thai food is a great option.

Check out our top pick of the Tip 5 Thai restaurants in London. The perfect venue for a dinner date with a sexy Asian escort! Book your Asian escort, book the restaurant and you are ready to go!


1) Kiln
Elegant, simple and informal venue serving up delicious dishes that come in generous portions. Kiln is a Michelin Bib Gourmand Award winner Thai restaurant in Soho, London. It is known for its modern take on traditional Thai cuisine, using high-quality ingredients and innovative cooking techniques. The menu changes seasonally, but some of the signature dishes include the whole crispy sea bass with green curry, the duck larb with crispy rice, and the black sticky rice with mango and coconut.

Address: 58 Brewer St, London W1F 9TL
Website: www.kilnsoho.com
2) Som Saa
Delightful Thai restaurant in London E1 serving up authentic, regional Thai dishes cooked in a wood-fired oven. The menu features dishes from all over Thailand, including the green curry with chicken, the pad thai, and the massaman curry. This place is very popular with the locals as well as those coming in from further afield to taste some authentic Thai wood served up by friendly, attentive staff.

Address: 43A Commercial St, London E1 6BD
Website: www.somsaa.com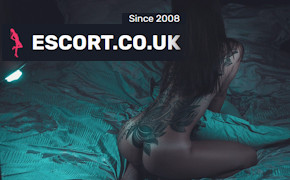 3) Smoking Goat
Inspired by the late-night Bangkok street food canteens, Smoking Goat is a fully fledged Thai restaurant in London's busy and bustling Shoreditch. It is known for its fiery Thai street food, which is cooked over charcoal. The menu features dishes such as the crispy pig's ear salad, the green curry with chicken, and the pad thai.

Address: 64 Shoreditch High St, London E1 6JJ
Website: www.smokinggoatbar.com
4) Esarn Kheaw
Located in Uxbridge and with an elaborate wooden shop front painted green welcoming its customers, Esarn Kheaw is known locally for their authentic cuisine from the northeastern region of Thailand

The menu features dishes such as the som tam (green papaya salad), the larb (minced meat salad), and the khao soi (noodle soup).

Address: 314 Uxbridge Rd, London W12 7LJ
Website: www.esarnkheaw.com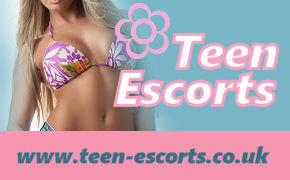 5) 101 Thai Kitchen
The bright pink exterior of this small Thai eatery on King Street in London W6 is the first clue to the unpretentious and informal setting you will find inside. Simple seating arrangements of 2 and 4 seats set against each wall with a thoroughfare in between for the delicious authentic food to be served from. A firm favourite with the locals, this small and very good value for money establishment is now becoming better known by foodies outside the W6 area.

A great place for a quick and delicious taste of Thailand at very affordable prices.

Address: 352 King St, London W6 0RX
Website: www.101thaikitchen.uk




These are just a few of the many great Thai restaurants in London. With so many options to choose from, you're sure to find the perfect Thai restaurant to enjoy a delicious meal.
Book An Asian Escort
You have found the perfect Thai restaurant, now all that's left to do is to find the ideal Asian dinner date escort to accompany you on your gastro extravaganza! Our list of the latest independent Asian escorts and escort agency girls is the ideal place to begin. Genuine Asian companions just waiting for the opportunity to be your hot dinner date!