London Escort Directory - Online Since 2005
Since 2005 we have been listing the best oriental escorts to be found in London. We are your definitive guide to the finest Oriental companions in London with London's latest and sexiest Asian escorts, both independent and agency girls. Everything from teen escorts to the more experienced, mature ladies. From the demure submissive type to the assertive dominatrix type dressed in tight PVC and very high heels. London Oriental girls are highly versatile and very accommodating! One of the reasons these ladies from the Far East are highly sought after and much admired.

We are not an agency, we are a listing directory of the sexiest Asian and Oriental escorts in London. Since 2005 we have been the go to place for all Asian girl and TS escorts lovers. AsianDolls.co.uk is an online London escorts directory specialising in Oriental escorts and massage services. Our listings link directly to the escort's or agencies' website, the best place to find the latest photos and info for that particular girl. Advertisers on AsianDolls.co.uk are made up of both independent girls as well as numerous London escorts agencies specialising in Oriental girls. AsianDolls.co.uk also provide a list of Asian escort agencies which focus on the best agency girls to be found in London. This list gives you access to hundreds of Asian companions in London. Most agencies will have a high number of Thai girls, with some select Japanese escorts, Korean companions or Chinese female escorts often included as well as escorts from Hong Kong. You will also find a growing selection of genuine Indian escorts as well as ladies from other parts of Central Asian and the Far east.

We hope to provide you with all the resources you may need to find that ideal companion, be they an elite Oriental independent escort or a girl from a reputable and trusted agency, to escort you for the evening. Remember our site is continually updated, with new escorts and agencies being added all the time, so it is well worth bookmarking us. If you have any questions, comments or suggestions we would be delighted to hear from you. We are always aiming to improve our escorts directory and your feedback is invaluable to us so get in touch with London's original and best escort directory of Asian and Oriental companions.
Asian Escort Agency London
The mix of ladies from the Orient in London is highly exciting for us lovers of girls from the Far East. You will find genuine Japanese escorts, Chinese escort girls and of course sexy Thai companions. But beyond that you will also be able to date more exotic Asians such as South Korean escorts and Malaysian or Vietnamese girls. Simply contact one of the Asian escort agencies listed above and see who they have on their books today and please do mention us here at AsianDolls.co.uk when you do make contact!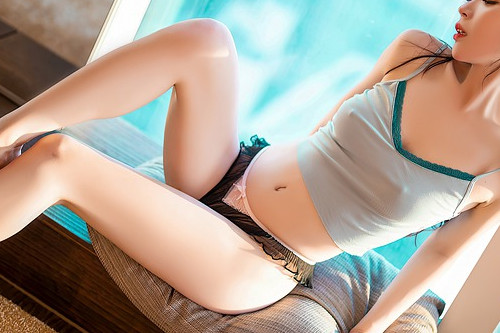 Indian Escorts In London
London is almost unique in the world with it's huge mix of people, cultures and races. You will find people of almost all nationalities now living and working in and around London. The Asian community, which includes people from Thailand, China, Japan and Korea, India and Pakistan to name a few, often build small, close knit communities in certain London areas and give the area a flavour of that culture by way of the restaurants and shops they set up. Though on the whole Asian communities in London are fairly small in numbers, they are mostly prevalent in Central London and some suburban areas. If like us you are a lover of Asian cultures, food but mostly Asian girls, then you are one of the many punters who appreciate the silky feel, petite, doll like features of Oriental women which you can not get with any other nationality or culture. Spending some quality time with friendly, willing, and very much able to please Asian escorts is one of life's treats. These ladies are often very good at what they do and are very customer focused as far as escort service providers go. If you are new to the Asian scene then you have some good times ahead as you discover the beauty and enthusiasm of these exotic ladies.

There are a good number of London Orientals available either independently or through the various asian escort agency companies out there, most of whom are listed on our escorts agencies pages. We encourage you to look through the agencies gallery pages for a better idea of the girls available at any one time as new girls are continually added.
Massage Services By Oriental Escorts
The ever popular incall service is the only way to go for most punters, unless if you are travelling around a lot, staying in hotels and living out of a suitcase. So, finding good, genuine and reliable escorts in and around your locale is important to most of us. And just imagine if you find a real gem right on your doorstep! No long journeys there and back, no trying to find and address you have never been to before. So start supporting your local area in more ways than just buying local produce, visit a local Asian companion today and you will be doing your bit!


Guide To London Areas
Are you planning a trip to London? If so, you will want to know a little more about each area, the shops, restaurants and of course the escorts you can expect in each London postcode. See our guide to London and find out more about this exciting, party city.